Business Hosting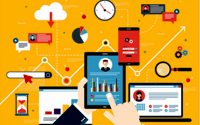 HC has the right web hosting service for your E-Commerce website. Simply got to HostColor.com and review our Self-Managed Web Hosting or Managed Website services. They come with fast SSD storage that features buyilt-in data protection. This makes your website to load fast on the web browsers and in an even of an unlikely downtime, your data will not be lost.
The HC Self-Managed Web Hosting Self-Managed ECommerce Web Hosting plan comes with 40 GB SSD storage, 2000 GB monthly data transfer and will cost you only $12.99 per month. You can host up to 7 Websites as addon domains in a separate directories part of your web hosting account. The service plan supports commerce websites built on WordPress Drupal, Joomla or any other One Sources CMS. We are famous for our friendly, 24/7 customer support and our high quality and reliable web hosting services. Call 1-888-222-1495 to ask for custom web hosting or use coupon code HCTWITTER to get 12% instant discount on sign up.
– – –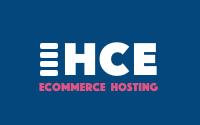 We offer High performance Web Hosting in Europe for online shopping websites, who target the Europe consumers. Get a secure website protected by Domain Validated SSL Certificate. When you host your website with HCE, your web pages open fast for two main reasons – we have a very well connected internet network and your data is hosted on enterprise Solid State Drives on a fast storage area network (SAN). The service plans start as low as €6 per month for 1 commerce website with 20 GB SSD storage and 2000 GB data transfer.

HCE also offers various valued-added service for the dot-com based businesses such as Website optimization for the search engines, Failover Name Name Servers and website hosted in different geographical locations.
– – –