Cloud Server Hosting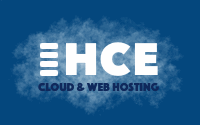 HCE offers VMware powered High Availability Cloud Servers for hosting websites and applications which require increased service availability.
The High Availability (HA) is an uniform, cost-effective failover protection against service downtime caused by a hardware or an Operating System (OS) failure. The HA service monitors your Cloud Servers hosted on HCE, VMware powered infrastructure, to detect a failure on the underlying physical hosts or any Operating System (OS) failures inside your Cloud VM. If an outage is detected, the HA restarts your Cloud Server and operations resume automatically. All services that run on the cloud server return online. There is not need to reboot the server manually. HCE also offers Private Cloud instances, Hybrid Cloud infrastructure and custom build Dedicated Cloud IaaS in various data centers across Europe.
– – –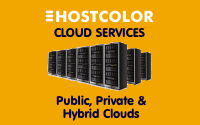 Host Color (HC) delivers three types of Cloud Server Hosting services – Public Cloud Servers, Private Cloud and Hybrid Clouds from its our Midwestern U.S. data center, based out of South Bend, Indiana (90 miles from Chicago). Clients data is hosted on a Storage Area Network (SAN) with built-in protection that safeguards the information under any circumstances without performance impact. All cloud servers feature Fault-Tolerant storage and customers can choose between SATA and SSD storage. HCC clients also take advantage from our fully-redundant network – AS46873 – 100% uptime, SLA guarantee is connected to Level 3, Cogent, Hurricane Electric, Retn,net and 70 other international and North American networks.
– – –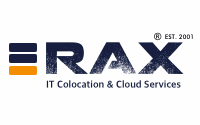 RAX is a VMware VSPP. RAX Cloud is one of the most reliable Cloud computing infrastructures in Europe. All Pubic Clouds of RAX feature High Availability (HA). HA increases IT service availability and reduces application downtime by failover protection against any outage. All Cloud accounts could also activate a services called Automated Fault Tolerance (AFT) which provides continuous availability for applications in an event of cloud server failure. AFT creates a live shadow Cloud server (Failover Cloud Virtual Machine), which is synchronized and always up-to-date with the primary one. In an event of a hardware outage, the AFT automatically starts the failover Cloud VM, ensuring zero downtime and preventing data loss. RAX Virtual Data Center is located inside Equinix IT facility, based out of Sofia, Bulgaria. The facility features fault-tolerant site infrastructure and 99.995% availability. RAX Cloud services feature premium Service Level Agreement (SLA) and 24/7/365 onsite NOC management support.